Lake Chelan Championship Coaching Clinic
The Details
The Lake Chelan Basketball Clinic is the Pacific Northwest's most respected clinic for basketball coaching. A one day on the court instructional clinic for coaching at every level of the game. Sessions will include breakdowns of offense, defense, strength and conditioning and more. We meet the needs of new and experienced coaches by offering beginner, intermediate and advanced topics.
What to Expect
Practicality. We ask our speakers to deliver only real, useable strategies. We want every session to help you add something beneficial to your program.
A team building experience. Bring your whole coaching staff to the clinics. You'll be amazed at what a dedicated, high-energy weekend away can do for camaraderie and big-picture planning.
Founded by Joe Harris in 1998, Lake Chelan Championship Coaching Clinic has made its name conducting a consistent and entertaining clinic for the last 20 + years. The Lake Chelan Championship Coaching Clinic team prides itself on delivering the best in coaching education for the best price in the industry.
Speakers
Kyle Smith was named the 19th men's basketball coach in Washington State history Smith brings nine years of head coaching experience to the Palouse along with 18 years as an assistant coach. He comes to WSU having spent the last three seasons at the helm of the University of San Francisco men's basketball program, compiling a 63-40 (.612) record, notching 20 or more wins each season and two postseason tournament appearances. Smith's three-straight 20-win seasons marked just the fourth time in school history that USF had 20 or more wins in at least three-consecutive seasons and the first time in nearly 40 years .Prior to his stint in the Bay Area, he served as the head coach at Columbia where he put together a 101-82 overall mark including a CIT Championship his final season (2015-16).  Smith also spent 18 seasons as an assistant coach on the NCAA Division I level, including nine seasons (2001-10) at Saint Mary's College, one season at Air Force (2000-01) and eight years at the University of San Diego (1992-2000).
Mike Hopkins
University of Washington Men's Head Coach 2017-present
Mike Hopkins took over the helm of the University of Washington men's basketball program prior to the 2017-18 season and immediately made his mark. He led the Huskies to their first 20-win season since 2011-12 as the Dawgs went 21-13 and 10-8 in Pac-12 play.
In his first year, Hop was named the Pac-12 Coach of the Year becoming just the sixth coach in league history to earn the honor in their first year at their institution and first since 2006-07. He also picked up NABC District 21 Coach of the Year honors.
Hopkins led a team that went from 9-22 to 21-13 with almost entirely the same roster and helped guide Matisse Thybulle to Pac-12 Defensive Player of the Year honors, the first Dawg to earn the award. Noah Dickerson was named to the All-Pac-12 First Team while freshman Jaylen Nowell picked up All-Pac-12 Honorable Mention and All-Pac-12 freshman team accolades. Thybulle was also named to the All-Pac-12 Defensive Team.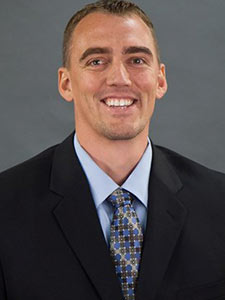 Phil Cullen
San Antonio Spurs Director of basketball strategy 2015-present
Cullen joined the Spurs after spending four seasons at the University of Utah where he served as the team's director of basketball operations during the 2015-16 season.  Prior to that, Cullen spent three seasons as the Utes director of player development and camps, following a three-year stint as an assistant coach at Grand Canyon University. Cullen played for Utah from 1998-2002 and helped the Utes to a 90-35 record during that span. He also played baseball for the Utes and the right-handed pitcher was drafted by the Seattle Mariners in 2000, appearing in a total of 46 games for two Seattle minor-league affiliates in three seasons. Cullen received his bachelor's degree in civil and environmental engineering from Utah in 2006 and earned his master's in leadership from GCU in 2012.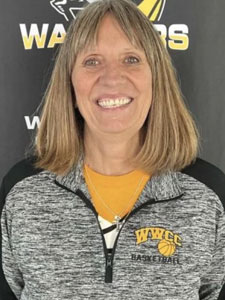 Bobbi Hazeltine enters her 21st year as Head Coach of the WWCC Warrior Women. She has won 440 games as the WWCC helm, and her teams have qualified for the NWAC Tournament 17 of her 19 years. Last season, her Warriors went all the way – winning the NWAC title after posting a 32-1 record.  The team's only loss was to a Division 1 All-Star Team.  Her team finished with the 30 game winning streak.
Coach Hazeltine was inducted into the Idaho Athletic Hall of Fame in 2008.  She was honored because of her coaching success in the state of Idaho.  She served as the Head Volleyball and Girls' Basketball Coach at Troy High School for 13 years, winning 246 volleyball matches and 253 basketball games.  She also won nine state championships in the two sports.
Coach Hazeltine was born and raised in Idaho, and she received her Bachelor's Degree and Master's Degree from the University of Idaho.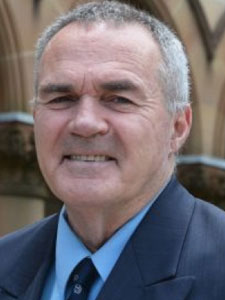 Rex Nottage
Newington College Director of Basketball 
Coach' is responsible for the Basketball program from Years 3 to 12 and has been the head coach of the Newington 1sts since 2005. Coach Nottage has been in the business of coaching basketball for over 40 years and has spent time as NSW Director of Coaching, NSW ITC Coach, SEABL Coach, NBL Coach and Coach for NSW State and Australian teams. He is accredited with a NCAS Level 3, FIBA coaching Licence and gained his Master in Education (Coach Education).
During Coach's time at Newington he has amassed a 602 – 146 win/loss record, which has included 6 State Championships, 9 GPS titles, 4 Raschke Cup victories and medalled 11 of the last 16 years at the Australian School Championships. During his tenure 27 boys have gone on to further education/basketball opportunities with USA colleges. Coach Nottage is also a pilot who flies regularly
Past speakers of the clinic include:
The Lake Chelan Championship Coaches Clinic provides valuable insight and education to coaches and administrators of the game. Guest speakers focus on areas of expertise to present on basketball and leadership topics applied both on and off the court.
Itinerary
9:00 am Registration
9:30  Bobbi Hazeltine: Walla Walla State CC – "Games are won in Practice"
10:30  Kyle Smith: Washington State University – X's & O's  improving your program in special situations.
12:00 – LUNCH PROVIDED- BBQ Burgers and Salad
Homecourt – Basketball Training Revolutionized Home Court is the interactive basketball app that takes your skills to the next level. It's the personal skills trainer that's always with you, capturing your performance, and providing you with guided feedback.
1:00pm Phil Cullen: San Antonio Spurs -Player development – Scouting and skill development.  Blending analytics and on court development
2:00   Rex Nottage: Newington College- Coaching Director – Building and leading successful programs
3:00  Mike Hopkins: University of Washington – 2-3 Zone Defense, philosophy, slide and taps
Question Answer / CLINIC Evaluation 
Included with your entry fee:
A jam packed line up, Valuable one on one time W/coaches, Lunch, Cloud9 Sports Door prizes & COACHES SOCIAL
CLINIC SPONSORS:
Cloud9 Sports
Chelan Safeway
Lakeside Lodge and Suites
Campbell's Resort
Chelan Market
Lake Chelan Artisan Bakery
*WSCA Clock Hours available*