Lake Chelan Championship Coaching Clinic
The Details
The Lake Chelan Basketball Clinic is the Pacific Northwest's most respected clinic for basketball coaching. A one day on the court instructional clinic for coaching at every level of the game. Sessions will include breakdowns of offense, defense, strength and conditioning and more. We meet the needs of new and experienced coaches by offering beginner, intermediate and advanced topics.
What to Expect
Practicality. We ask our speakers to deliver only real, useable strategies. We want every session to help you add something beneficial to your program.
A team building experience. Bring your whole coaching staff to the clinics. You'll be amazed at what a dedicated, high-energy weekend away can do for camaraderie and big-picture planning.
Founded by Joe Harris in 1998, Lake Chelan Championship Coaching Clinic has made its name conducting a consistent and entertaining clinic for the last 20 + years. The Lake Chelan Championship Coaching Clinic team prides itself on delivering the best in coaching education for the best price in the industry.
Speakers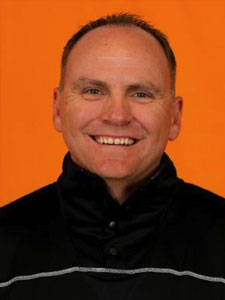 Seton Sobolewski
Idaho State Women's Head Coach
Sobolewski was hired as the 12th head coach in Idaho State women's basketball history on May 27, 2008.
He quickly established a winning culture and soon became the winningest coach in program history with his 94th win on Feb. 1, 2014 against his alma matter Northern Arizona. He also led Idaho State to its fifth Big Sky Conference Title and was named Big Sky Conference Women's Basketball Coach of the Year during the 2021-22 season. The Bengals repeated as regular-season Big Sky Champions in 2021-22. Idaho State went 19-12 overall on the season. Idaho State earned an invite to the WNIT where they faced the University of Wyoming in Laramie, falling just short in overtime 76-73.
Through 13 seasons at Idaho State, Sobolewski has compiled a 249-181 record overall with an 157-94 Big Sky record. Prior to the change in the Big Sky conference tournament structure where every team makes post-season play, Sobolewski led ISU to 11-straight tournament appearances, the second longest streak in the Big Sky during the same time period. The Bengal's head coach hails from Flagstaff, Ariz. where his parents reside. He is married to the former Katie Haan of Upland, Calif.  They have two daughters, Aubrey and Emery.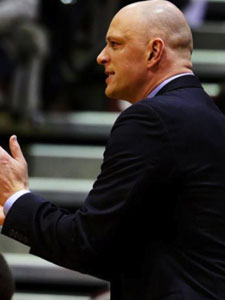 Grant Leep
Seattle Pacific Men's Head Coach
In 2022-23 Grant Leep enters his seventh season as head men's basketball coach at Seattle Pacific. He is in his 14th year on the staff after serving seven seasons as an assistant coach.
Leep's career record is 97-58 through the 2021-22 campaign. He directed the Falcons to a 14-13 record last season and a sixth-place standing in the GNAC at 7-8.
The Falcons fashioned a fine 10-3 record in the pandemic-condensed 2021 season that was contested entirely between January and March in empty arenas as spectators were not allowed. No conference season was contested and SPU's opportunity to participate in the NCAA Division II Tournament was nixed by a campus rule forbidding out-of-state travel due to Covid-19 concerns.
Leep, 42, has strong basketball connections throughout the Northwest. He was an All-America player at Mount Vernon (Wash.) High School before lettering four years at the University of Washington. His coaching resumé includes stops at Eastern Washington University and a pair of community colleges. Leep is married to the former Allison Richardson, a volleyball standout at Washington. They have two young daughters, Avery and Harper.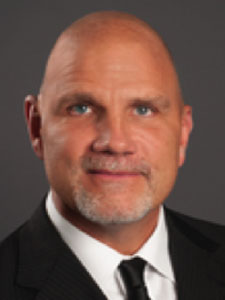 Mike Burn
Boise State University Assistant Men's Coach
Mike Burns has spent six seasons as an assistant coach with Boise State men's basketball. Burns has made a huge impact for the Broncos, as his expertise on the defensive end has helped to establish Boise State's championship identity.
In 2021-22, Boise State leaned on its defense all season on the way to claiming the outright Mountain West regular-season championship, the conference tournament title and a spot in the NCAA Tournament.
The Broncos finished the season with the nation's 20th-ranked defense according to KenPom's adjusted defensive efficiency metric.

The Broncos ranked 13th nationally in scoring defense, allowing 60.9 points per game, including limiting 15 opponents to fewer than 60 points this season. With Burns on staff, Boise State has posted three of the program's top six adjusted defensive efficiency marks in the KemPom era (since 1997). Burns spent the 2015-16 season as the interim head coach at Pacific. He was also previously the head coach at Eastern Washington. During his 22 years of collegiate coaching, Burns has spent time in the Pac-12, West Coast and Big Sky Conferences. Burns and his wife, Mary, have two children – Bode and Kylie.
Kyle Smith was named the 19th men's basketball coach in Washington State history Smith brings nine years of head coaching experience to the Palouse along with 18 years as an assistant coach. He comes to WSU having spent the last three seasons at the helm of the University of San Francisco men's basketball program, compiling a 63-40 (.612) record, notching 20 or more wins each season and two postseason tournament appearances. Smith's three-straight 20-win seasons marked just the fourth time in school history that USF had 20 or more wins in at least three-consecutive seasons and the first time in nearly 40 years .Prior to his stint in the Bay Area, he served as the head coach at Columbia where he put together a 101-82 overall mark including a CIT Championship his final season (2015-16).  Smith also spent 18 seasons as an assistant coach on the NCAA Division I level, including nine seasons (2001-10) at Saint Mary's College, one season at Air Force (2000-01) and eight years at the University of San Diego (1992-2000).
The Lake Chelan Championship Coaches Clinic provides valuable insight and education to coaches and administrators of the game. Guest speakers focus on areas of expertise to present on basketball and leadership topics applied both on and off the court.
Itinerary
9:00 am Registration
9:30  Bobbi Hazeltine: Walla Walla State CC – "Games are won in Practice"
10:30  Kyle Smith: Washington State University – X's & O's  improving your program in special situations.
12:00 – LUNCH PROVIDED- BBQ Burgers and Salad
Homecourt – Basketball Training Revolutionized Home Court is the interactive basketball app that takes your skills to the next level. It's the personal skills trainer that's always with you, capturing your performance, and providing you with guided feedback.
1:00pm Phil Cullen: San Antonio Spurs -Player development – Scouting and skill development.  Blending analytics and on court development
2:00   Rex Nottage: Newington College- Coaching Director – Building and leading successful programs
3:00  Mike Hopkins: University of Washington – 2-3 Zone Defense, philosophy, slide and taps
Question Answer / CLINIC Evaluation 
Included with your entry fee:
A jam packed line up, Valuable one on one time W/coaches, Lunch, Cloud9 Sports Door prizes & COACHES SOCIAL
CLINIC SPONSORS:
Cloud9 Sports
Chelan Safeway
Lakeside Lodge and Suites
Campbell's Resort
Chelan Market
Lake Chelan Artisan Bakery
*WSCA Clock Hours available*